WELCOME TO
WEB EXTRA
We are an affordable and reliable web agency based in Perth offering website design, custom applications, graphic design,
Search Engine Optimisation, and complete digital strategies for small to medium businesses.
Unlike most companies, we don't charge any ongoing fees for our web packages,
offer free 12 months support, and there are no hidden costs.
OUR STATISTICS
Web Extra started in 2012 and the team has over 15 years industry experience in providing high quality, affordable websites
and applications. Below is a snapshot of what we've achieved:

Dr Graeme Wright
Clinical Exercise Physiologist
We have had the pleasure of working with Ben Bowness over many years. From newsletters to web sites to our data management work Ben has been instrumental in getting us to where we are today. He has the rare ability for a techie to listen, implement and then review his work. He has always been available and he works within our extended professional team very efficiently. We will continue to use Ben under his new name and encourage those of you looking for a working partner to engage Ben and his services at your earliest.

Sarah Knight
Graphic Designer
I use Web Extra for the website and hosting components of my client's needs. Ben is able to turn my designs into beautifully functioning websites, without losing any of the detail. He has created many custom CMS sites, as well as WordPress and other platforms and nothing has ever been too tricky or out of his abilities. Ben has gone out of his way for many of my clients and I appreciate having a partner company that values my clients needs the way I do. I would recommend Ben and Web Extra to anyone.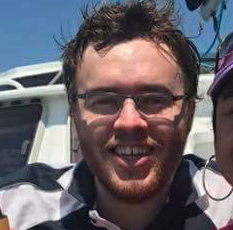 Ben Simpson
Owner of Quality Completions Management Solutions
Ben has developed a great website for my start up company. He assisted in the design of company logo, provided our website domain and set up web-mail for my staff and I. He maintained constant contact through out the whole process and maintained a high level of integrity. I would definitely recommend Ben to anyone seeking a new website ideas.
Contact
Complete the following form to get in touch with us for a free consultation or with any enquiries you might have.